An Experienced Psychotherapy Practitioner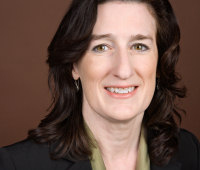 Dr. Anne Cutler has been in private practice as a psychoanalyst since 1991 in Manhattan, NY. In her practice, she works with individuals, couples, and groups. She works with patients to uncover hidden conflicts to allow for greater freedom of choice in their lives and create positive change. She works with adults and adolescents, and specializes in dealing with depression, anxiety, and relationship issues. She has also trained with Montague Ullman (a dream expert) in a group approach to dream interpretation and runs weekly dream groups.
Dr. Cutler trained in psychoanalysis at the National Psychological Association for Psychoanalysis (NPAP) in New York City. She is a licensed psychoanalyst in New York State. She received her PsyaD from the Boston Graduate School of Psychoanalysis in 2021. She received her BA in Psychology from Yale University in 1982 and earned an MBA in Marketing and Finance from Columbia University in 1987. She worked for many years in the publishing industry as a manager and a management consultant, while also building her psychotherapy practice.
Dr. Cutler is a supervisor and training analyst at NPAP, as well as being on the faculty. She is a member of NPAP, APA, and NAAP.
Dr. Cutler lives in Brooklyn, NY. She lived in Italy from 2003 to 2005 and has a working knowledge of Italian.
Start feeling better now.
Contact Dr. Anne Cutler to set up an appointment or for a free 15- minute phone consultation.
Call: (917) 684-6515
Email: [email protected]